Services
Pennsylvania Site Contractors Incorporated offers a multitude of services. By understanding our client's needs we maximize the use of their land in the most economical and sustainable manner. Working as a team, we will build a complete infrastructure from project beginning through future modifications.
Pennsylvania Site Contractors is your solution to effectively constructing and maintaining your existing, current, and proposed land improvement needs. We work with clients, engineers and general contractors to better functionalize and logically improve upon the design using value-engineering practices. If you are interested in working with us and have a project requiring our services, please supply us with your information using our contact page. We would greatly appreciate the opportunity to exceed your expectations.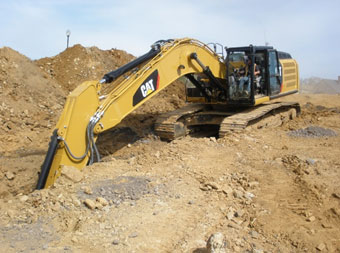 Land Improvement

Utility Installation
Site Grading/Earth Moving
Clearing & Demolition
Paving
Value-Engineering

Excavation

Structure excavation
Trenching
Rock Removal

Sinkhole Remedation

Consulting
Emergency Response
Engineered Remediation

Underground Stormwater Detention


Snow Removal

Large Scale Maintenance and Removal
From design to final surface treatment Pennsylvania Site Contractors has the capabilities to complete a project with quality American craftsmanship. Our goal is to provide continuing support to maintain and expand on our clients' wants and needs. The satisfaction of our clients is and always will be our primary focus.